Excellent business performance
During the challenging global economy in 2022 and Vietnam's financial market volatilities, Generali Vietnam persistently pursued its sustainable growth strategies and achieved its best business results to date, with total revenue increasing 15 per cent year-on-year.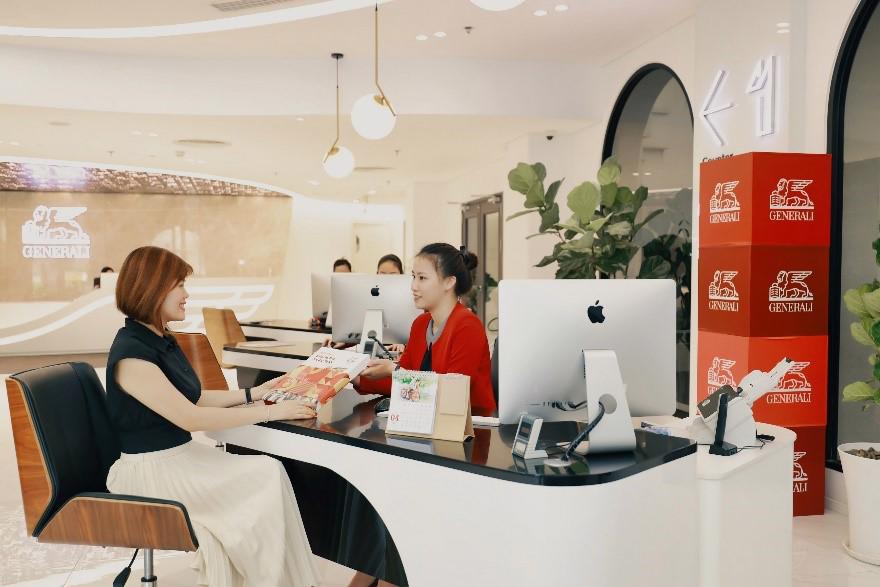 In 2022, insurance payouts were 43 per cent higher than in 2021. Generali's solid financial position was reinforced, with total asset value increasing 17 per cent compared to 2021 and a strong solvency ratio of 181 per cent. Of note, thanks to its expansive business growth, successful digital transformation and effective financial management, Generali Vietnam posted pre-tax profits of more than VND765 billion ($33.2 million); its highest to date.
Best customer experience
Generali Vietnam has led the market in terms of customer satisfaction (R-NPS) for eleven consecutive quarters and this has contributed greatly to its business success. There is a combination of factors involved. Generali Vietnam's strength in product offering is one. In 2022, it successfully launched VITA - Cho Con (VITA - For Our Children), the very first education-focused unit-linked insurance solution in the market; as well as VITA - Such Khoe Vang (VITA - Golden Health - 3rd version) and VITA - Suc Khoe Kim Cuong (VITA - Diamond Health), the latter of which is tailored to the high-end customer segment, providing them with access to the best medical care and treatment services globally at competitive premiums.
Successful digital transformation is also an important factor driving Generali Vietnam's business growth and efficiency. With strong investment in this regard for the last several years, Generali has successfully built an advanced digital system, serving the "paperless" preference of its customers, partners, staff, and agents.
Generali is also a pioneer in adopting electronic identification technology (e-KYC) to ensure customer convenience and safety.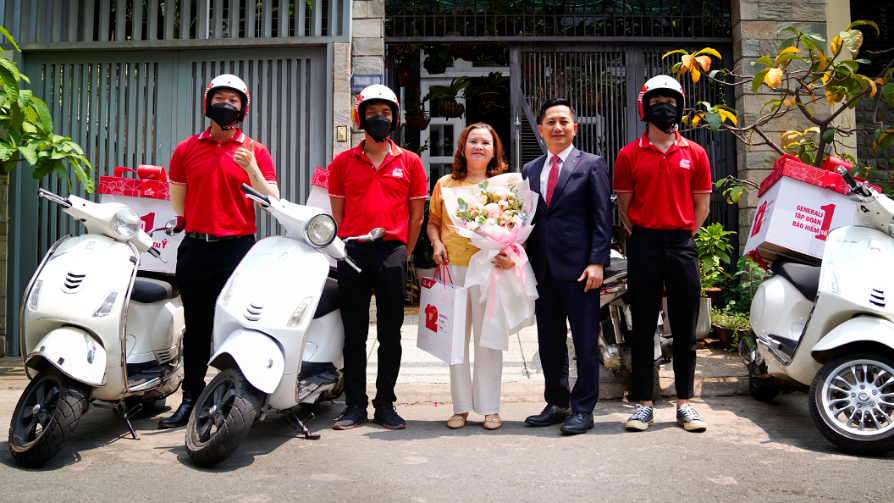 Along with making the most of its technological strength to improve service quality, the insurer has also been focusing on other factors to improve the customer experience, such as lifting the requirement for original claim documents and building an in-house specialist team to handle claims, instead of using a third party, as is the usual practice.
Generali has also continuously expanded its network of direct billing facilities and was the first life insurance company in Vietnam to establish a dedicated team to take care of bancassurance customers.
Each bancassurance customer has their own designated customer service staff member. This enables Generali to have more interaction and regular contact with these customers to support them whenever needed. This special service has received positive feedback from customers and partners.
Accelerating the "Transparent Insurance" strategy
With the ambition of becoming the most innovative and trusted insurance brand in Vietnam, Generali Vietnam is accelerating its "Transparency Insurance" strategy with the aim of ensuring maximum transparency in its products and services.
"Simpler, smarter, customer-centric" has long been the guiding principle in every aspect of Generali Vietnam's strategies and actions, helping the insurer win a place in the hearts of hundreds of thousands of Vietnamese families from all parts of the country.
To further strengthen the trust of customers in the Generali brand, the company has been accelerating its "Transparent Insurance" strategy. The strategy entails the key objectives of Transparency in information; Transparency in products and services; and Transparency in consulting on products and services with customers. This means enhancing operational processes and controls relating to products, services, training, and distribution management, as well as ensuring better communications about insurance products and services to protect and ensure the best benefits for customers.
The strategy plays an indispensable role in Generali's aim of becoming a "Lifetime Partner" of its customers, partners, and people.