How has sustainable development contributed to the business growth of KONE Vietnam?
Environmental sustainability and the well-being of citizens are at the center of green urbanism. KONE aims to be the best partner for climate resilient and sustainable buildings throughout their life-cycle.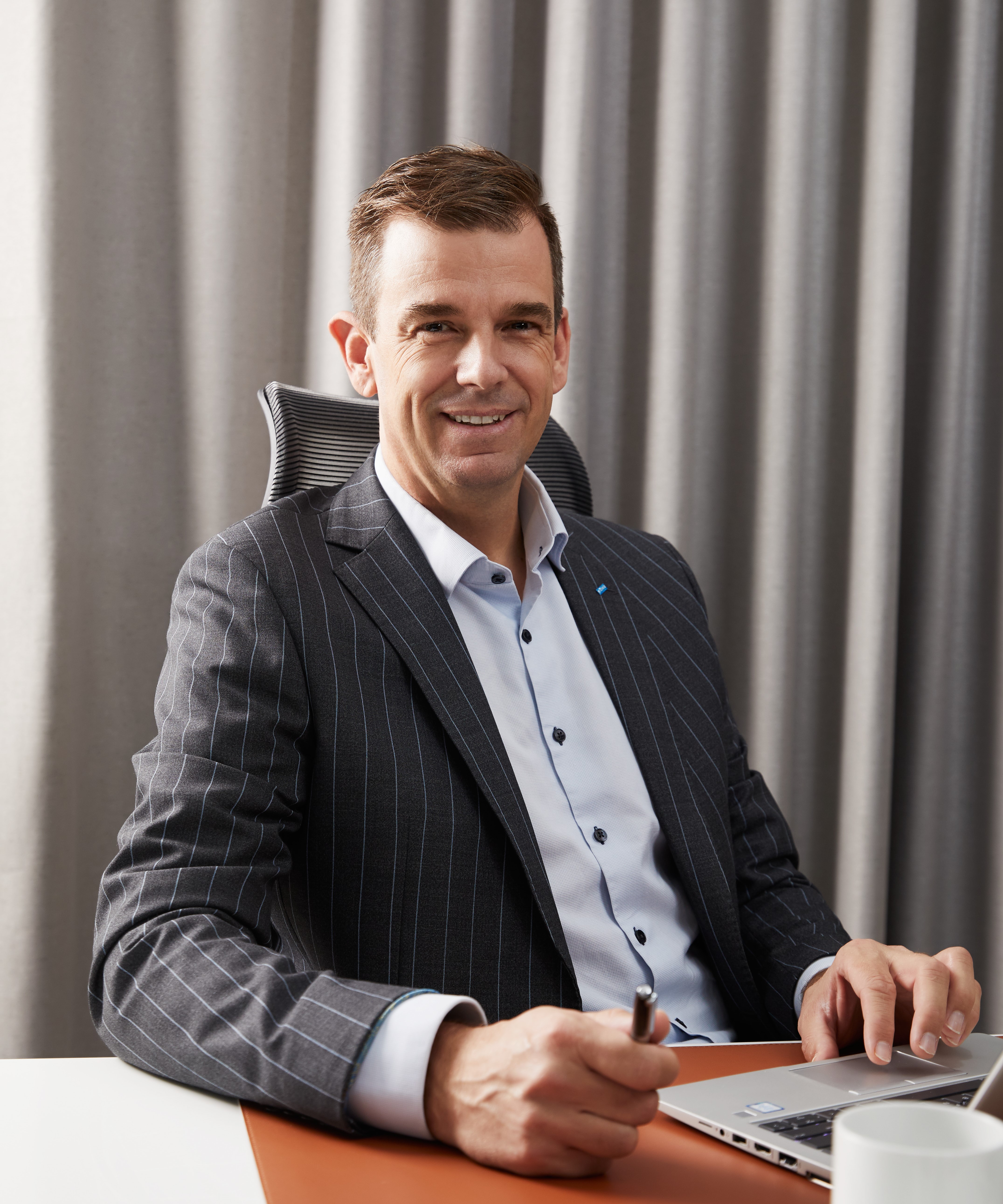 The demand for more sustainable communities can be addressed, in part, through green and smart buildings. In transforming the built environment, circular material flows and net-zero emissions play a key role.
Our offerings include KONE People Flow Planning and Consulting services and solutions, best-in-class energy-efficient solutions, and sustainable materials. Energy-efficient features lay the foundation for low-carbon building operations.
We use healthy and durable materials that contribute to good indoor air quality. Up to 90 per cent of the materials in our solutions can be recycled. Supported by relevant documentation, the new and innovative interior materials of, for example, the KONE DX Class elevators, meet the green building certification requirements for LEED, BREEAM, LOTUS, and other local green building labels.
The long lifetime of our offerings can be extended even further with maintenance and modernization services. With customizable maintenance services, including intelligent KONE 24/7 Connected Services, we can predict issues and take action before problems occur. In 2021, we launched KONE CareTM DX carbon-neutral maintenance, followed by the world's first digitally-connected elevator series, KONE DX Class elevators, in 2022.
KONE Vietnam has been promoting "Sustainable success with Customers". What are the highlights of this strategy?
During our successful "Winning with Customers" strategy between 2017 and 2020, we at KONE, a global leader in the elevator and escalator industry, took clear steps to become more customer-centric and better-equipped to serve customers in a rapidly changing environment.
KONE's strategy in 2021-2024 is called "Sustainable success with Customers". We focus on increasing the value we create for our customers with new intelligent solutions and embed sustainability even deeper across all operations.
We think about sustainability in a broad sense, covering our offerings, operations, and culture, encompassing the environmental aspect but also diversity and inclusion, safety, quality, and ethics and compliance.
Urbanization, sustainability, and technology are three megatrends that continue to be key drivers in the development of the elevator and escalator industry. Against this backdrop, "Sustainable success with Customers" addresses the needs of a digitally-enabled world, where the ways people live, work, and commute continue to change.
KONE focuses on developing smart and sustainable solutions that adapt to future needs, together with its customers and partners. By doing so, KONE will enable customers' buildings to function more effectively and to deliver an improved user experience.
What do you think about the support from the Vietnamese Government in promoting sustainable development among enterprises?
Vietnam is on the right track on the sustainability journey, with great progress made in many aspects. The country has already defined a national action plan for the 17 UN Sustainable Development Goals (SDGs) and goals specific to Vietnam, with documents and resolutions from the National Assembly and the government.
Recently, Deputy Prime Minister Le Minh Khai signed Decision No. 167/QD-TTg on approving a program to increase sustainable development in the private sector, ensuring harmony between economic efficiency and corporate social responsibility and environmental protection, thus contributing to the country's fulfilment of the SDGs by 2030.
Specifically, in KONE's elevators industry, Vietnam also promotes green energy and green building programs with the aim of boosting the application of digitally-enabled innovation and equipment in energy-related sectors, including construction.
What plans and strategies for sustainable development does KONE Vietnam have for 2023 and the years to come?
With an urbanization rate of 37 per cent, Vietnam is one of the fastest-growing markets for KONE. Since our first step here in 2003, KONE has wanted to become a trusted partner in providing sustainable People FlowTM solutions for Vietnam's rapidly-growing cities.
KONE has two training centers, in Ho Chi Minh City and Hanoi, where our installation engineers and field mechanics are trained to fulfil our strong reputation for high quality and uncompromised safety and to meet the expectations of Vietnamese customers in installing and maintaining elevators and escalators.
With over 250 people nationwide, we will continue to enhance our diversity, equity, and inclusion activities to improve employee engagement and make KONE a great place to work in Vietnam.
Finally, KONE will also enhance dialogue with our customers and partners to gain a better understanding and meet customer-specific needs for a seamless experience through connectivity and adaptability. All products and services will be optimized for cost efficiency and sustainability. This is the ultimate purpose of the "Sustainable success with Customers" strategy.