After many years of operations, Ciputra Hanoi International City (Ciputra Hanoi) represents a pioneering real estate developer and a rare unique green international living community found nowhere else in the world.
Inheriting and developing from the established reputation of an Indonesian real estate brand
Ciputra Hanoi integrates the achievements and experience in large-scale urban construction of Indonesian investor and developer the Ciputra Group, which has seen more than 40 years of development and outstanding achievements, including over 100 real estate projects in 44 Indonesian cities and countries throughout Southeast Asia.
Ciputra Hanoi is a joint venture project with the Urban Infrastructure Development Investment Corporation (UDIC) and includes low-rise and high-rise housing, vast green landscapes, compound utilities, and synchronous infrastructure, and is home to over 9,000 residents and rising.
The First International Township in Hanoi
As the first international urban project in Hanoi, Ciputra Hanoi is the ideal choice domestically and internationally for those seeking a unique green international community following the criteria of prime location, green living environment, professional management, and an international community. It is not surprising that the township attracts many foreigners, from 70 different countries, defining the brand: "Hanoi's largest international community". Over many years of development, Ciputra Hanoi has strived to update, innovate, and enhance the living environment and maintain the value of the first model township in the capital.
Ideal connection location
Ciputra Hanoi has an ideal location near the Red River, West Lake, and arterial roads in Hanoi such as Ring Road No. 2 (Vo Chi Cong Street - 10 lanes) and Ring Road No. 3 (Pham Van Dong Road - 12 lanes). From the township, it takes only 3 minutes to reach West Lake, 15 minutes to reach Hoan Kiem Lake, and 17 minutes to reach Noi Bai International Airport via Nhat Tan Bridge or Thang Long Bridge. Strategic locations in close proximity to city centers with an established or growing population and which are well-connected either by public transport and infrastructure enhances the attractiveness of the project.
Lush green space
Since 2012, Ciputra Hanoi has officially initiated its Eco-Culture program with a desire to promote and encourage the development of a sustainable green environment among its residents. The program has become a unique part of the culture of Ciputra Hanoi residents in emphasizing the environment and ensuring a green landscape and high quality of life for each resident.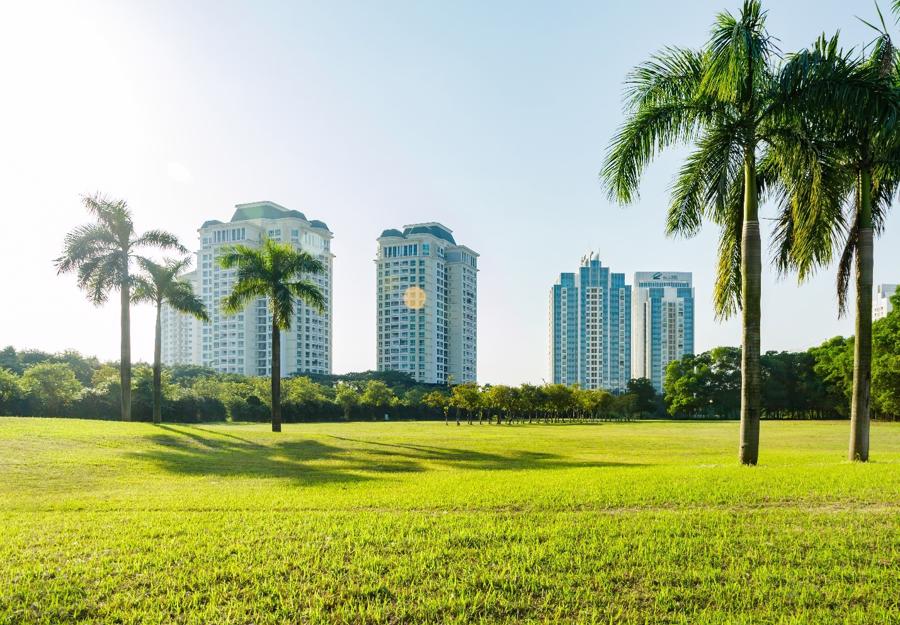 Ciputra Hanoi is the first township to plan an Eco-Path exclusively for pedestrians and bicycles. The Eco-Path plays a useful role in contributing to safe circulation in the area and creates green space connections for residents.
A special feature and also a distinctive value of Ciputra Hanoi is its low construction density, with the distance between apartment buildings and low-rise buildings measured in kilometers and interspersed with playgrounds, green trees, water surface, and public utilities. Residents have numerous opportunities to have fun, walk, and enjoy a peaceful life after a long busy day.
Professional urban management
The Estate Management Board is operating and managing the township according to the highest standards of property management, operations, and maintenance, such as 24/7 Reception and Security and Technical, Cleaning, and Landscape Services. The CCTV system, with remote speed control, is used to monitor the security and safety of internal traffic, taking care of the spiritual lives of residents through community events.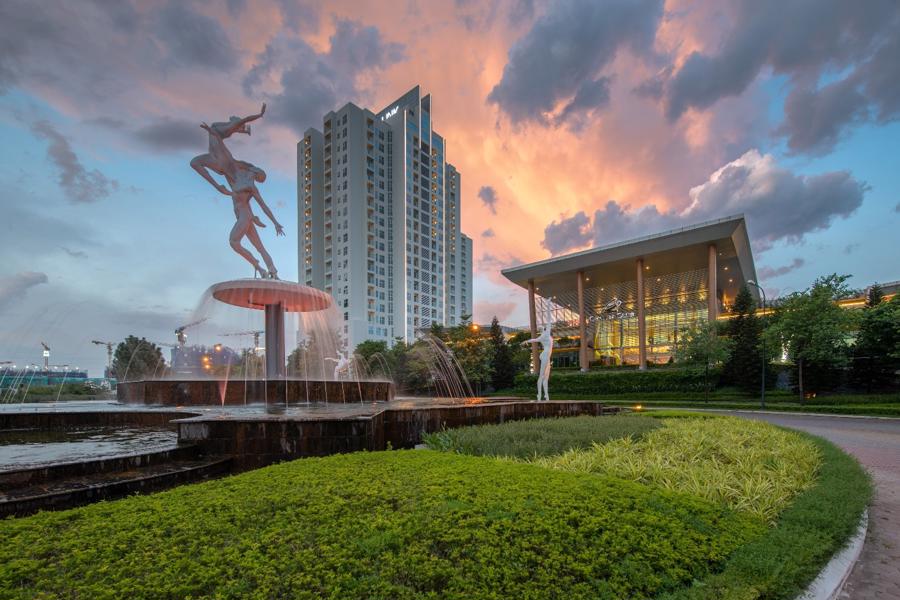 Convenient living
In addition to family clubs in each apartment building, Ciputra Hanoi also has Ciputra Club - an entertainment and cuisine complex. In the township are full facilities for relaxation and entertainment, such as the prestigious Leadbetter Golf Academy, a golf course, a fitness center, a four seasons swimming pool, a library, a sauna, a restaurant, a café, a large meeting room, and a training playground, etc. There are also essential facilities such as restaurants, spas, banks, and grocery stores.
The most outstanding utility at Ciputra Hanoi is its diverse international education system, including United Nations International School (UNIS), Singapore International School (SIS), Hanoi Academy International Bilingual School, Kinderworld International Kindergarten, and Sunshine House Kindergarten.
To learn more about Ciputra Hanoi, please contact:
- Ciputra Hanoi Marketing Information Center
- Address: Stage 2, Ciputra Hanoi International City, Xuan Dinh, Bac Tu Liem, Hanoi
- Hotline: 1800 1088
- Tel: (+84 24) 3757 6268
- Email: ciputrahanoi@ciputra.com
- Fanpage: https://www.facebook.com/CiputraHanoi.com.vn/
- Website: http://www.ciputrahanoi.com.vn/