Mr. Matsumoto Nobuyuki, Chief Representative, JETRO Office in Ho Chi Minh City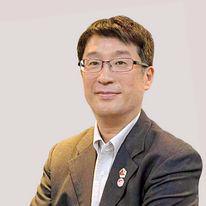 Looking back over the past 50 years, Vietnam and Japan have built a good relationship through a three-pronged approach of trade, investment, and ODA, with Japan providing the largest amount of the latter. Bilateral cooperation over the past 50 years has covered not only the economic field but also political, social, cultural, and other areas. Japan is now one of the largest investors in Vietnam, and Vietnam is one of the most attractive countries for Japanese investment.
In a survey conducted by the Japan External Trade Organization (JETRO) last year, 60 per cent of Japanese companies in Vietnam said they plan to expand their business over the next 1-2 years, ranking Vietnam first among ASEAN countries. There are high expectations over the potential for market growth. On the other hand, though, there are also some challenges.
For example, in infrastructure, firefighting, or environmental projects, there are an increasing number of cases where administration and regulations are unclear and it takes time to respond to them. In addition, the time needed to obtain work permits is longer than expected. The extra time and cost required for various procedures are hindering business activities and new investment, and Japanese companies may lose opportunities for new investment and business continuity in Vietnam, so we would like to see improvements from the government.
Looking back at results in 2022, manufacturing, retail and wholesale, consulting, and information and communications were the top sectors in terms of new investment from Japan. As has been the trend in recent years, while the number of investments has been growing steadily, the number of large projects has been scarce.
Small and medium-sized enterprises (SMEs) continue to show interest in Vietnam and are making new investments. In particular, the information technology (IT) sector has made significant advances, with the IT subcommittee becoming the largest subcommittee in the Japanese Business Association of Ho Chi Minh City (JCCH), and this trend is likely to continue in the future, coupled with the shortage of IT engineers in Japan.
In addition, Vietnam is mainly a processing country that imports raw materials and semi-finished goods and exports finished products, and due to the economic slowdown caused by global inflation and other factors, companies have reported that orders for exports have remained depressed and have not recovered. In Japan, companies are expected to refrain from large-scale investment due to the weak Japanese Yen, and we believe this trend will continue in the second half of this year.
The number of Vietnamese working in Japan has increased more than ten-fold in the last ten years. Vietnamese workers support a wide range of industries in Japan, including manufacturing (171,142), construction, wholesale and retail, and accommodation, restaurants and services.
Vietnamese human resources are an important part of Japan's economy, and the development of highly-skilled human resources is a common issue for the economic development of both countries, and we would like to continue to cooperate in this regard.
Mr. Aguin Toru, Chief Representative, Japan Bank for International Cooperation Representative Office in Hanoi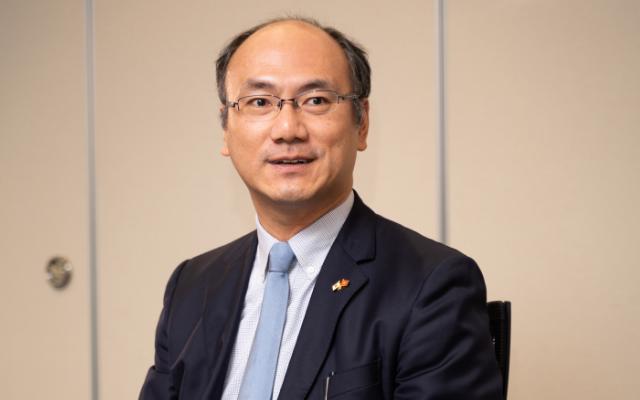 Vietnam is the Japan Bank for International Cooperation (JBIC)'s priority country to work with. The bank has financed a total of ¥848.1 billion ($6 billion) for 315 projects in Vietnam to date, primarily in the power, infrastructure, and manufacturing sectors. Moving forward, the focus will be on supporting energy transition and supply chain resilience. While there are many opportunities to deepen the win-win relationship between Japan and Vietnam in these areas, there are also a variety of institutional, technological, and financial challenges to be addressed to develop individual projects.
Power infrastructure projects, which require huge capital, need to involve international financial institutions as well as foreign investors over the long term. The further enhancement of Vietnam's transparent and predictable investment environment and sufficient investor support are therefore essential. A smoother project approval process on the Vietnamese side is also expected. JBIC will continue to engage in dialogue with the Vietnamese Government in cooperation with Japanese companies and other countries' stakeholders.
To leverage Japan's strength for Vietnam's economic and social development, JBIC will play not only a basic role as a financier but also a catalytic role to deepen dialogue and ties between the public and private sectors of the two countries.
Vietnam is one of the most popular and promising investment destinations for Japanese companies. It ranked first among ASEAN countries in 2022 in JBIC's annual overseas investment survey for Japanese companies, due to its high growth rate, excellent human resources, and stable political and social environment.
The survey also highlighted that Vietnam has gained increasing interest as "a good location for risk diversification" from other countries. In addition to manufacturing, many retail and service companies are interested in the growth potential of Vietnam's domestic market. And in July 2023, JBIC and Mizuho Bank decided to provide financing for AEON Vietnam to open new stores in southern Binh Duong province and the Mekong Delta's Long An province.
Achieving both the Vietnamese Government's goal of becoming a high-income country and also becoming carbon neutral by 2050 is a challenging task. To help achieve this goal, JBIC will support renewable energy projects such as solar, wind, and biomass, as well as green transition at existing power plants. It will also support the establishment and expansion of Japanese investments in manufacturing in Vietnam to strengthen supply chains as well as retail and service companies seeking opportunities in the growing domestic market. The bank will also actively support high-quality Japanese investments that contribute to industrial upgrading and greening, etc.
To leverage Japan's strength for Vietnam's economic and social development, JBIC will play not only a basic role as a financier but also a catalytic role to deepen dialogue and ties between the public and private sectors of the two countries. JBIC would like to focus on deepening assistance to Vietnam in this important milestone year. The Asia Zero Emission Community (AZEC), whose concept was proposed by Prime Minister Kishida Fumio to Prime Minister Pham Minh Chinh last April, was formally launched in March 2023 by eleven countries, including Vietnam and Japan. In July 2023, the two countries agreed to set up a local consultative framework called the AZEC/GX Promotion Working Team, and JBIC will co-lead its activities with the Embassy of Japan. JBIC will also utilize international partnerships, such as the Vietnam Climate Finance Framework, jointly launched by Japan, the US, and Australia, to support energy transition.
We hope that the 50th anniversary of the establishment of diplomatic relations will be a milestone in taking Vietnam-Japan cooperation to the next stage.
Mr. Nguyen Nhat Hoang, CEO, Nikon Vietnam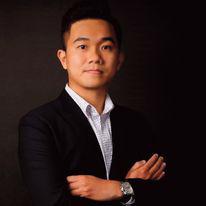 With nearly 15 years of continued operations in Vietnam, Nikon has shaped its development path and posted a range of achievements. With a motto of taking the customer experience as the focus, we have actively listened to and received feedback from customers so that we can comprehensively improve and develop, from technology to user-oriented activities. We are grateful that a number of loyal users have been with us for more than a decade in Vietnam.
The Vietnamese market is one of the most open in Southeast Asia, with hardworking and creative human resources and an attractive commercial market. Vietnam is one of the leading countries in online shopping, and this presents an extremely good opportunity for Nikon. Product distribution channels are becoming increasingly diversified, with many tech giants participating in the retail market and receiving countless incentives from the Vietnamese Government.
In entering the Vietnamese market, Nikon is allowed to compete fairly and reach customers who love cameras in general as well as the Nikon brand in particular, and both of these customer groups are expanding. Customers in Vietnam are increasingly focusing on product quality and origin instead of using cheap products of unknown origin, especially technology products.
Nikon Vietnam is confident that it can meet two criteria: quality and clear origin of products along with warranty policies to ensure that the interests of customers are met. However, the market fluctuates sharply from time to time, so Nikon tries to improve and develop each day to be able to fulfill its mission in coming to the Vietnamese market.
During its decade of operations in Vietnam, however, Nikon has also faced many difficulties, and perhaps our greatest obstacle is the fact that consumers still encounter unknown products in the camera market.
In terms of the prospects Vietnam brings to Nikon, after learning about the potential of the Gen Z customer group, we see that young Vietnamese are increasingly interested in and passionate about photography. Now and in the future, Nikon Vietnam will pay more attention to this group of customers.
We will hold ongoing activities so that the younger generation can easily access products, identify their needs, and nurture and develop their passion. I also hope the economy will fully recover in the near future, when Nikon will provide customers with more outstanding products. Nikon is now more than just a camera manufacturer; we also provide solutions to meet all customer needs.
Mr. Mitsui Yoshihide, General Director, All Nippon Airways Vietnam (ANA Vietnam)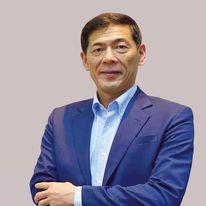 After conducting its first flights in 2001, ANA has affirmed its presence in and commitment to Vietnam with three daily flights linking Hanoi and Ho Chi Minh City with Tokyo. In 2016, ANA took a step forward in Vietnam by forming a business and capital cooperation arrangement with Vietnam Airlines. In addition to capital investment, the commercial partnership will allow the two to broaden and enhance their services to Asia, capitalizing on the region's growing demand for air travel and cargo transport.
With Japan's borders reopening in October 2022, ANA has continued to link passengers to Japan and the US via Tokyo, with total passenger and cargo exceeding pre-Covid-19 levels. As we work to meet demand for travel to and from Japan and extend a warm welcome again to Vietnamese travelers, ANA will continue to forge its presence in Vietnam.
As highlighted in the Vietnam-Japan Joint Initiative over the past 20 years, Vietnam's industrial development, diligent and skilled workforce, and substantial efforts by government agencies to improve the business and investment environment have prepared the country to embrace new trends in investment from Japanese companies.
Various key regional tourist destinations are easily accessed from Vietnam, within a five-hour flight. This presents an ideal opportunity for us to strengthen our competitiveness in Vietnam and Asia.
It has been estimated that 36 million Vietnamese may move into the consumer class over the next decade, making the middle class a pivotal consumer market in the country. With rising disposable incomes and a desire for better living standards, the consumer class is driving a shift in overseas education and leisure trips, which boost international travel demand for high-end services offered by ANA.
The Vietnam market is expected to generate significant and sustainable international demand for ANA's key destinations, such as Japan, the US, and Canada.
Traffic between Vietnam and Japan is getting stronger as the two countries extend their relationship. As of October 2022, a total of 460,000 Vietnamese were living and studying in Japan. Vietnam and Japan have long been the top source of tourists for each other. Figures from the Japan National Tourism Organization (JNTO) show that Vietnamese visitors to Japan in the first half of this year posted spectacular growth of nearly 15 per cent compared to 2019.
ANA Vietnam has always been an active contributor to bridging the relationship between the two countries. With the 50th anniversary approaching, ANA will continue to fortify its strategic cooperation with Vietnam Airlines through a variety of business partnerships and cooperation, including developing tours using Vietnam Airlines flights, supporting the Vietnam Tourism Roadshow in Tokyo and Osaka, and working together on social media. With the goal of connecting more customers between Japan and Vietnam, ANA is committed to establishing our presence through such cooperation.
Mr. Hirofumi Mori, Chief Representative, Representative Office of Nippon Koei Co., Ltd. in Vietnam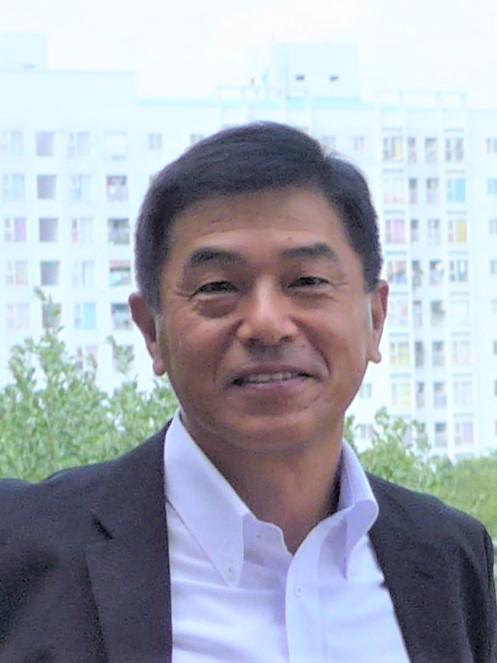 Nippon Koei, known as the ID&E Group as of July 3, 2023, was founded in 1946 as the first independent consulting firm in Japan. In 2012, Nippon Koei's wholly-owned subsidiary, Nippon Koei Vietnam International Co., Ltd., was established.
As a diverse engineering consultancy, we have played an integral role in over 500 projects in various sectors in Vietnam, contributing significantly to the country's infrastructure development during its economic reform period. In the energy sector, we have played a vital role in projects like the 500-kV transmission system and numerous hydropower plants, including Son La HPP. Our influence extends to road, bridge, and tunnel projects, including the Hai Van Tunnel and iconic structures like Can Tho Bridge. In the railway sector, we have contributed to Ho Chi Minh City's Metro Lines No. 1 and 2. Additionally, we have been involved in Long Thanh International Airport, Lach Huyen International Port, and urban-industrial parks like Hoa Lac Hi-tech Park and the Cai Mep Ha Logistics Center. Our reach also encompasses water projects in major cities. We are committed to disaster resilience and climate change adaptation, participating in initiatives like circular economy research and urban environment projects.
Vietnam's investment environment has several key factors that attract Japanese investors, including Nippon Koei Vietnam. Abundant human resources combined with reasonable labor costs offer a competitive advantage. The country's potential for extensive growth, particularly in significant sectors like railways, airports, renewable energy, industrial parks, and logistics centers, provides promising investment prospects.
Vietnam's sizable population, with a relatively young average age, not only presents a consumer base but also a potential workforce. The stability, security, and safety offered by the country further enhances its appeal as a business destination.
Moreover, the shared Asian culture between Vietnam and Japan facilitates smoother interactions and cooperation. These combined attributes make Vietnam an enticing investment choice for Japanese investors seeking sustainable growth and strategic opportunities, including Nippon Koei Vietnam.
However, when operating in Vietnam, Nippon Koei has encountered several challenges such as complex approval procedures leading to delays in project implementation progress as well as the initiation of new projects. Payment risk due to complicated procedures is also one of our concerns. These challenges underscore the intricacies of the Vietnamese business landscape that Nippon Koei must navigate in our operations. 
To sustain and enhance its investment appeal, the Vietnamese Government should focus on improving specific conditions within its investment environment. One crucial aspect is simplifying the approval procedures for foreign firms and investors. By streamlining these processes, clarity can be provided regarding project timelines, offering greater predictability for investors. These improvements can collectively contribute to a more attractive investment landscape in Vietnam, encouraging continued economic growth and increased foreign direct investment inflows.
Ms. Nguyen Huong Giang, Partner, Japanese Business Leader, PwC Vietnam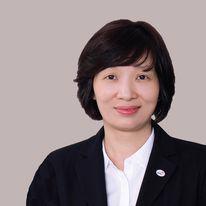 Japan has been one of the biggest investors in Vietnam for many years. Even during the pandemic, it remained a key investor, and was among only a few countries to increase their investments in Vietnam. The number of Japanese companies showing an interest in Vietnam continues to rise, as mentioned recently by the Japan External Trade Organization (JETRO). This indicates the appeal of the Vietnamese market for Japanese investors. The reasons for this are multitude.
First, the strong post-pandemic recovery in Vietnam built up more confidence among foreign investors. Vietnam's GDP grew 8.02 per cent in 2022, as reported by the General Statistics Office of Vietnam. This growth is significantly higher than the global average of 3.2 per cent and the Asia-Pacific average of 4 per cent.
Next, Vietnam's population is still growing, making it an emerging workforce and consumer market. One-third of the population lives in urban areas, most notably the capital Hanoi, the economic hub of Ho Chi Minh City, and other major cities such as Da Nang and Hai Phong. In addition, Vietnam's population is considered young, with Gen X and Millennials making up the majority of the workforce. Meanwhile, Gen Zers have rapidly emerged as the next wave of influencers and consumers. This indicates a dynamic and highly-productive labor market, attracting developed economies like Japan.
Finally, the government continues implementing multiple policies to maintain the country's competitiveness.
The manufacturing and processing sector has long received the most investment from Japanese enterprises. In recent years, however, Japanese enterprises have gradually diversified their investment fields in Vietnam, shifting from manufacturing to other activities, such as banking and finance, retail, education, and healthcare, etc. In addition, Japan historically has a strong reputation among Vietnamese consumers for delivering products of high quality with exquisite customer services. As such, with Vietnam's rapidly-expanding economy, Japanese giants such as MUJI and Uniqlo have recently entered Vietnam and seen massive initial success.
In relation to the retail and fast-moving consumer goods (FMCGs) sector, e-commerce businesses are growing significantly in Vietnam. Key factors behind this development are the growth of online services and goods as well as the acceptance of online payment options like e-wallets, credit cards, and internet banking. Further to this, investors have also found arising opportunities in intermediate service sectors, such as logistics and warehousing.
Apart from that, the Vietnamese Government's commitment to its journey towards net-zero and sustainable development has opened up promising investment opportunities in carbon reduction and green energy.
Doing business in Vietnam, including investment activities, is highly influenced by regulatory changes. Common questions from overseas investors regarding Vietnam that Japanese companies may like to take into consideration include which business areas are currently encouraged by the Vietnamese Government for foreign investors to engage in, which international agreements has Vietnam signed, how does the legal and regulatory regime in Vietnam impact the industry in which you would like to invest, have you thoroughly considered the tax and legal implications when making investment decisions in Vietnam, and do you need to seek advice on local accounting standards and requirements.
As such, besides learning about geographic factors, Japanese investors should be fully aware of the legal and regulatory regime to develop a suitable market entry strategy when seeking investment opportunities in Vietnam.
Mr. Eiji Katayama, Country Head of Vietnam, Mizuho Bank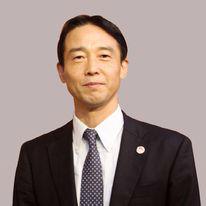 Since 1996, we have continually promoted the attractiveness of Vietnam and encouraged Japanese enterprises to expand their business in the country. As of July 2023, the number of Japanese companies in Vietnam was estimated at 1,990, while FDI from Japan over the past decade stands at $45 billion.
Vietnam has established itself as a stable, rapidly-developing, and high-growth destination for international business and foreign investment. Its numerous positive conditions include a stable political system, a consistent track record of high economic and market growth, an ample workforce of young and skilled workers, geographic proximity to East Asia's leading emerging economies, especially China, and a relatively open FDI environment. Its business-friendly policies stand out among its Southeast Asian peers and encourages a healthy influx of foreign capital.
With its strong economic recovery after Covid-19, at over 8 per cent in FY22, Vietnam's economy has outperformed most emerging countries of similar scale and appeal, and offers a solid business climate and vision for the future. It also boasts a continually improving business ecosystem and robust free trade network, with major agreements in place with the EU and elsewhere as well as the Regional Comprehensive Economic Partnership (RCEP) and the Comprehensive and Progressive Agreement for Trans-Pacific Partnership (CPTPP).
The Vietnamese Government has managed a stable economic environment for significant business growth. We observe that foreign investors expect further relaxation of regulations on foreign investment, in particular those on foreign ownership limits. Many foreign companies are now looking to enter the logistics, retail, and healthcare industries. Similarly, we believe that the equitization of SOEs should be accelerated. Acquiring established foreign technologies and know-how would definitely enable stronger economic growth in the country.
One urgent task is improving local infrastructure, which includes stable power supply, further improvements to logistics networks, and the enhancement of transport infrastructure such as highways and high-speed railways. The development of these will not only improve the quality of logistics but also have a positive impact on the country's real estate market.
We are aware that the Vietnamese Government has set a goal of joining the ranks of developed countries by 2050. To achieve this goal, it is crucial to develop key industries and focus not only on labor-intensive industries but also high-tech industries to avoid the middle-income trap. We are committed to go together with Vietnam in unlocking its potential towards reaching this goal.
Mizuho established its Hanoi branch in 1996, to become the first Japanese bank located in Vietnam, and the Ho Chi Minh City branch in 2006. We have made strategic investments, including securing 15 per cent of Vietcombank in 2011 and 7.5 per cent of M-Service (MoMo) in 2021. As of today, Mizuho Bank serves roughly 1,700 Japanese clients. We also serve leading non-Japanese clients, from State-owned enterprises (SOEs) to private companies and multinational corporations (MNCs). We made a major contribution to the development of infrastructure projects in Vietnam via acting as financial advisor and/or arranger for over 20 projects, including the Phu My 3 power plant, the Nghi Son Cement Plant Expansion, and others. In addition to traditional banking services, we also focus on providing investment banking services and support for energy transition. Mizuho Bank, in line with the aims of the Asia Zero Emission Community (AZEC) led by the Japanese Government, will contribute to Vietnam's economic and industrial development and to the promotion of Japan-Vietnam business.