Deputy Prime Minister Tran Hong Ha has signed a decision approving projects to build two sections along the 2,744-km Ho Chi Minh road.
The projects are the 11.2-km Rach Soi - Ben Nhat section in the Mekong Delta's Kien Giang province and the 40.6-km Go Quao - Vinh Thuan section in nearby Bac Lieu province.
Construction is estimated to cost over VND3.9 trillion ($163 million).
Under the national road network plan in the 2021-2030 period and vision to 2050, the sections will have two lanes and a speed limit of 80 km/h.
The Ho Chi Minh road runs through 28 cities and provinces, from Pac Po in northern Cao Bang province to Dat Mui in the southernmost province of Ca Mau in the Mekong Delta, with total estimated investment capital of VND99.2 trillion ($4.1 billion). Construction of the first phase began in April 2000.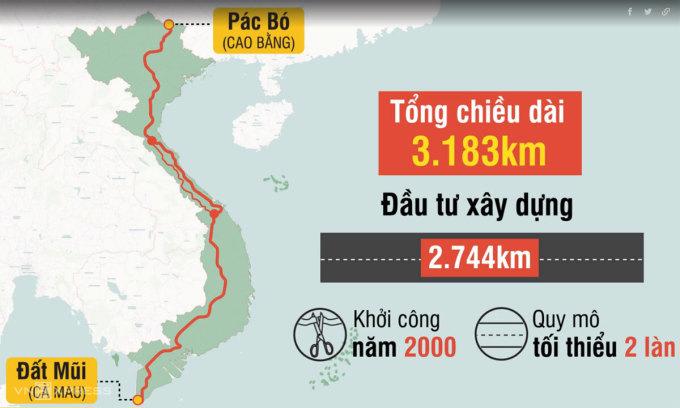 Under Resolution No. 66/2013/QH13 from the 13th National Assembly, dated November 29, 2013, construction of the two-lane road should have been completed by 2020. However, by mid-2022, only 2,362 km, or 86.1 per cent of the total length, and about 258 km of connecting roads had been completed.
The two sections approved by Deputy Prime Minister Tran Hong Ha are parts of the remaining 382 km under construction.