How would you assess the importance of green economic development for Frasers Property Vietnam (FPV)'s business activities?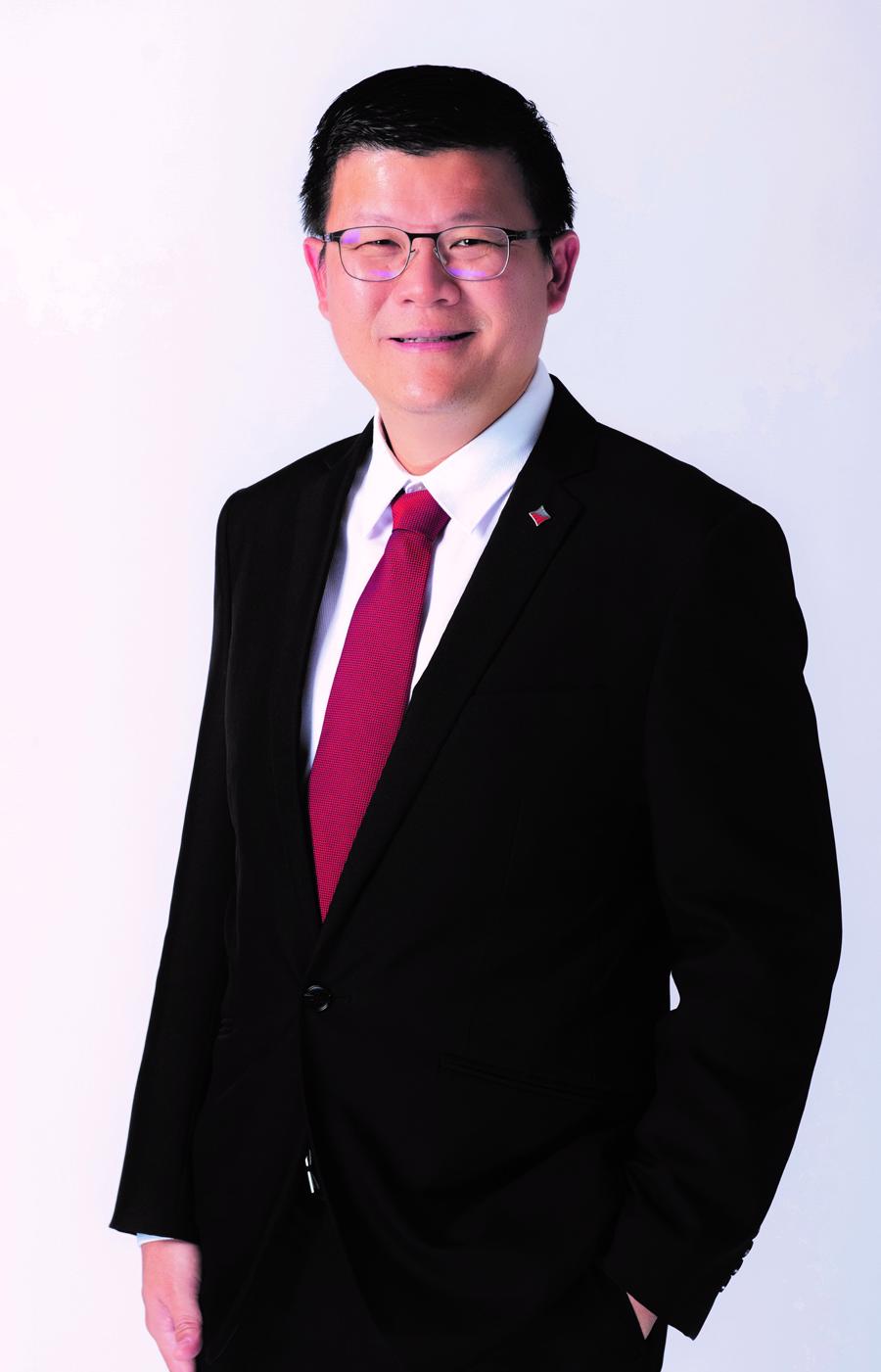 Real estate plays an integral role in the economic development of every market. In Vietnam, Frasers Property has an active presence in commercial, residential, and industrial and logistics properties. We take a targeted approach to exploring growth opportunities to strengthen our position in each of our market segments and create value for our stakeholders across the ecosystem.
Real estate is a people business. It has a pivotal role in society in shaping the experiences of people and communities. Our Purpose - Inspiring experiences, creating places for good - bears a lot of meaning and relevance as we focus on creating a lasting shared impact for our stakeholders: our people, customers, business partners, shareholders, and the communities in which we operate.
Hence, our Purpose guides our strategy, priorities, and the opportunities we create for our people and reinforces our focus on innovation and cooperation to create lasting shared value for our customers and partners, while helping to address some of society's most pressing issues, which will help build a more inclusive and resilient society and support a sustainable environment for the planet.
- People: We are assessing our impact at the stakeholder level, looking at areas such as Diversity, Equity, and Inclusion for people and communities as well as Innovation and Learning for employees.
- Society: We strive to build better connectivity and resilience by reducing inequalities and enabling better access.
- Planet: We are taking a whole-of-environment approach to reducing real estate's reliance on carbon and using safer and greener building materials.
What are your company's plans for sustainable development?
ESG (environment, social, governance) is one of our key approaches to being a purpose-driven company.
Across the real estate lifecycle, we have to lead and act as a responsible investor, developer, and operator.
Whether it is in delivering quality customer experiences, becoming a net-zero carbon corporation, or building connected and healthy communities where everyone feels a sense of belonging, at the core of our Purpose is creating places. As we strive to do all of that, we will build a more resilient future-ready business.
We want to cooperate with like-minded partners, taking a science-based approach for outcomes that are equitable, people-focused, and climate-positive.
With sustainability being an integral part of our Purpose, we are targeting to be net-zero in carbon by 2050. We are also the first SGX-listed real estate company to commit to net-zero by 2050, encompassing Scopes 1, 2, and 3 emissions across the real estate value chain. Scope 3 emissions are from indirect sources, including customers and suppliers, across commercial, residential, and retail sectors.
We have set ambitious group-wide sustainability goals to chart our course and have made significant progress since then. Our four sustainability goals are:
First, to be a net-zero carbon corporation by 2050. Second, to be climate-resilient and establish adaptation and mitigation plans by 2024. Third, to green-certify 80 per cent of our owned and asset-managed properties by 2024. Fourth, to finance the majority of our sustainable asset portfolios with green and sustainable financing by 2024.
We strive to embed elements of sustainability throughout the lifecycle of our assets, from making responsible decisions at the acquisition stage through to design and construction, property management, and sales, where we deliver properties that benefit the urban environment and communities.
We are the first real estate company in Vietnam with SBTi-approved targets, demonstrating our commitment to sustainability. The independent validation by SBTi ensures our targets are science-based and can help reduce absolute Scopes 1, 2, and 3 emissions by 46.2 per cent in FY2030, with FY2019 as the base year.
Sustainability certifications also serve as an important industry benchmark. As an internationally-recognized benchmark that assesses properties' ESG performance, there is significant value to have our business entities participate in the annual GRESB assessment. Our portfolio in Vietnam currently has a GRESB 4 star rating, with a goal of achieving a GRESB 5 star rating by 2024.
What are the challenges while going green? How do you view the support from the government for businesses to strengthen green development?
The built environment accounts for nearly 40 per cent of global carbon emissions. There is an opportunity for us to leverage our real estate developer position to reduce emissions across the value chain and influence other stakeholders to act as well, enabling us to address the world's most urgent sustainability challenges and act on climate change.
We recognize that public-private partnerships (PPPs) and learning can help drive a more purposeful and resilient business and society. We have intensified partnerships for collective action in sustainable development, which includes accelerating climate change mitigation efforts. PPPs have allowed us to explore a distributed district cooling network in Tampines, Singapore, the first-of-its-kind brownfield cooling solution in the country; deploy electric vehicle (EV) charging stations across all of our Singaporean malls to support EV adoption; and deliver world-leading sustainable designs in Central Place Sydney.
We are committed to doing our part to drive the ESG agenda forward across our real estate value chain to build a more resilient and sustainable business, whether it is building net-zero carbon homes, operating energy-efficient spaces across our property portfolio, or green-certifying our buildings.
There are many opportunities for companies to partner and cooperate with the government to testbed innovative solutions, resolve societal issues and challenges, and enable Vietnam to be a testbed role model for other cities and societies to follow. Vietnam's announcement of its net-zero commitment at COP26 is a step in the right direction, reinforcing its stance on sustainability.
Just as in the realm of sustainability, we want to work with like-minded organizations and stakeholders to embark on this decarbonization journey together to accelerate the shift towards greater sustainability, and the government can play a key role in driving a collective whole-of-society approach. With meaningful cooperation and sustained concerted action, we can collectively move the needle and tangibly contribute to Vietnam's target of net-zero carbon emissions by 2050.
What has Frasers Property been doing to promote sustainable development in Vietnam?
We want to champion sustainable development and innovation across the real estate value chain. By acting progressively, consuming responsibly, and focusing on the well-being of communities, we seek to deliver sustainability impacts across all of our commercial, retail, industrial, logistics, hospitality, and residential projects worldwide.
We have mapped out a sustainability roadmap to incorporate environmentally and socially-friendly practices throughout the entire value chain, from investment to design, development, and operations. There will be a strong focus on carbon reductions, energy efficiency, renewable energy, and innovative solutions.
Sustainable innovation can be explored from different dimensions, including looking at energy and carbon, waste, and water and energy intensity. We pursue green certification across our portfolio and seek to enhance our properties' energy efficiency.
- Following the completion of refurbishment works in early 2021, Melinh Point is now equipped with a plethora of new green features with the adoption of environmentally-friendly and advanced technologies to transition to lower-carbon energy sources. The building is now equipped with a water-cooled chiller system that reduces energy use by more than 23 per cent. The first for an operational building in Vietnam, Melinh Point has been accorded the Green Mark Platinum Award by Singapore's Building and Construction Authority for its exemplary efforts in demonstrating energy and water savings. This is evidenced by a reduction of over 25 per cent in our utilities bill within the first year.
- Binh Duong Industrial Park is striving to achieve LEED Gold Green Building certification standards that focus on enhancing customer-centricity with purpose and innovation. Following the development of its sustainability roadmap, the industrial park will see a plethora of sustainability features with the adoption of environmentally-friendly and advanced technologies to its best-in-class properties, which are designed to meet operational efficiency, productivity enhancements, and the health and well-being of occupants. Key features include the construction of a wastewater treatment system, green spaces, and LED low-power-density streetlighting, and the installation of rooftop solar panels to generate renewable solar energy for the park's energy needs.
- Our commercial development, Worc@Q2, is on track to pursue green certification, demonstrating that sustainability, technology, and health and well-being features are being incorporated throughout.
- During the pandemic, we introduced a third-party digital solution, Holobuilder, at Q2 Thao Dien Apartments and Worc@Q2 to facilitate site viewing of residential homes and office spaces. Leveraging the use of technology, customers were offered real-time 360° virtual tours of apartments and common facilities. The app also enables customers to submit comments on defects and provides measurements within apartments to facilitate homebuyers' purchase of furniture. Reducing the need for travel also meant a reduction in carbon emissions generated from travelling while enabling us to deliver a safe experience for our customers.
Leveraging our global expertise in industrial and logistics, we have plans to develop smart, modern, and sustainable industrial facilities in Vietnam, which will cater to a new innovative segment for premium industrial estates. A first for a developer in Vietnam, the Premium Estates concept will see Frasers Property developing high-quality industrial products with strong sustainability and technology features aimed at supporting workplace productivity and occupiers' health and well-being.
The developments will also aim for international green building certifications in line with the group's sustainability targets. Overall, the group firmly believes that this will help attract more high-tech industrial investments into Vietnam, which aligns with the Vietnamese Government's Decree No. 35 from 2022 on the management of industrial zones.
Frasers Property Vietnam has also committed to reducing absolute Scope 3 emissions by 46.2 per cent in FY2030.
- Scope 3 carbon emissions contribute the largest share and encompass a company's value chain, from tenants and contractors to suppliers and vendors.
We are working to better understand our suppliers' sustainability practices and explore avenues to reduce our carbon footprint. We have implemented a Group Responsible Sourcing Policy across key suppliers, and our procurement decisions are guided by the policy.
- The Group Responsible Sourcing Policy sets out our expectations of contractors and suppliers across four areas of sustainable procurement: environmental management; human rights and labor management; health, safety, and well-being; and business ethics and integrity.
We regularly engage with our tenants to spread awareness on climate issues and empower them to take action in areas such as energy conservation. Most tenants in our commercial developments such as Melinh Point and Worc@Q2 as well as the first industrial development, Binh Duong Industrial Park, are currently on green leases.
Green leases help define the environmental objectives for tenants to ensure higher standards in energy consumption and efficiency for a better working environment and experience. At our properties, we have established a Green Building Committee, where our tenants come together to identify and participate in green activities.
Internally, Frasers Property commemorates Environment Month every year. Coinciding with Earth Hour in March and Earth Day in April, the month-long activation brings together employees across the group to facilitate cross-sharing on sustainability, promote environmental awareness, and empower our colleagues and tenants to incorporate sustainable practices both at the workplace and in the home.