Multinational hospitality group Marriott plans to expand its business operations in Vietnam, opening an additional 20 hotels and resorts in Hanoi, Ho Chi Minh City, Da Nang, and Phu Quoc Island.
The news was announced by Mr. Anthony Capuano, President and CEO of Marriott International, during his meeting with Prime Minister Pham Minh Chinh on October 25. Marriott International currently operates 16 hotels and resorts in Vietnam, with a strong development pipeline.
Recognizing the potential and advantages of Vietnam in tourism development, Mr. Capuano expressed a desire to continue promoting the country's image to attract more international tourists to Vietnam, thus contributing to the advancement of the country's tourism industry. Marriott also intends to utilize more high-quality Vietnamese human resources within the corporation's hotel system and actively implement social welfare activities in Vietnam.
On October 26, Marriott International, Inc. announced the signing of agreements to open three new luxury resorts in Vietnam. The signings mark the expected debut of two new brands in the country - Ritz-Carlton Reserve and The Luxury Collection - on the tropical paradise of Hon Thom Island in Phu Quoc. Marriott also announced Vietnam's third JW Marriott Hotel, set for Trang An, the serene UNESCO World Heritage Site in the northern province on Ninh Binh.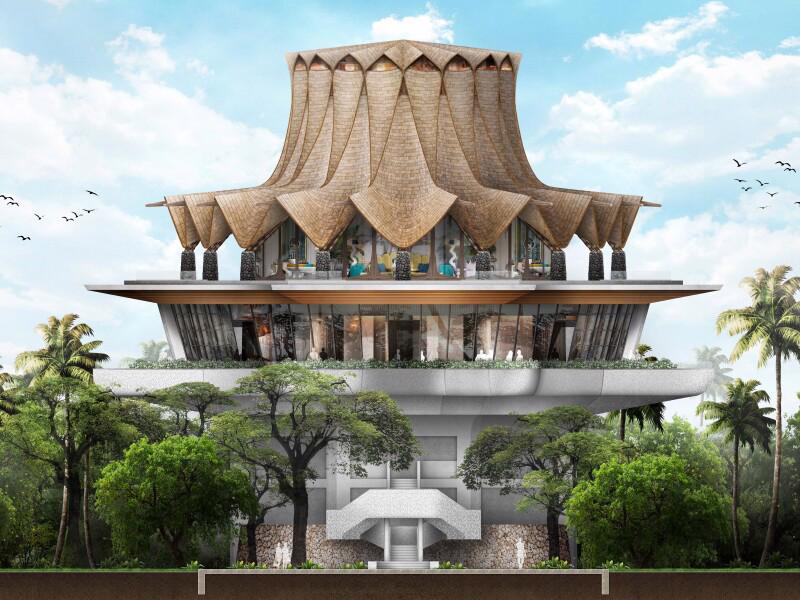 On Hon Thom Island, under a cooperative agreement with the Sun Group, Marriott International will take over the management and operations of the Ritz Carlton Reserve and The Luxury Collection® resorts, elevating these two brands to become globally-recognized luxury resorts. The Ritz Carlton is considered the most luxurious brand in the hotel industry, originating from the US, while The Luxury Collection® is the world's largest luxury hotel brand.
Owned by the Sun Group, The Luxury Collection Resort is scheduled to commence operations in 2029. Nestled along the northwest coast of Hon Thom Island, the resort will feature a total of 305 rooms and suites ranging from 50 to 250 sq m, including specially-designed family rooms. Resort amenities will include two pool areas, a kids' club, an entertainment center, a fitness center, and the Luxury Collection Spa. Six restaurants and bars will offer diverse culinary options, while the flexible event space will span 1,690 sq m.
Located right at the southern tip of Hon Thom Island, with breathtaking views overlooking the sea towards the islands south of Phu Quoc, the Ritz-Carlton Reserve resort is expected to open in 2028 and will be designed by legendary architect Bill Bensley. The resort will include a "collection" of 40 pool villas, along with two resort pools, a spa, a fitness center, three restaurants, three bars, and an environmental education program for children in a beautiful garden named after Ambassador Jean Michel Cousteau.
Meanwhile, the JW Marriott Trang An Resort & Spa is invested in and developed by the Bitexco Group, which is also the investor of the JW Marriott Hanoi hotel. Expected to open in 2028, the luxurious resort will offer 150 spacious rooms along with 35 one and two-bedroom villas, including villas with private pools. Additionally, the hotel is to have an event space of 850 sq m, including a 500 sq m ballroom and two meeting rooms.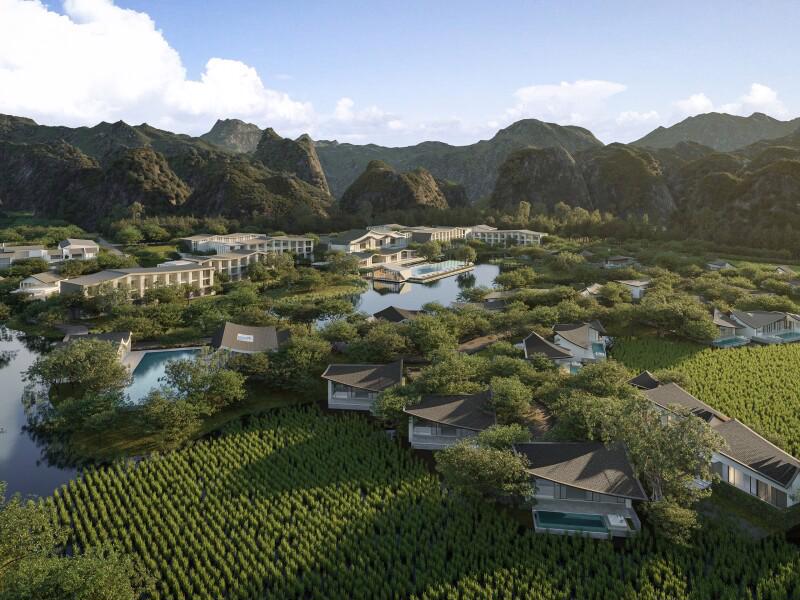 "We are delighted to continue expanding our portfolio in Vietnam, particularly in the luxury space," said Mr. Rajeev Menon, President for Asia Pacific (excluding China) of Marriott International. "Vietnam is a growing market for luxury travel, with rising demand from both international and domestic sectors. For overseas guests, Vietnam's status as a destination with many natural and cultural wonders makes it ideal for visitors seeking one-of-a-kind experiences. The country's domestic market becoming more interested in luxury travel is driving a rise in demand for global luxury brands. These signings further underscore our commitment to the future of hospitality and luxury in Vietnam."
In mid-April, Marriott also reached an agreement to manage seven Vinpearl hotels and resorts. Among them are three existing hotels in Nha Trang, Hoi An, and Da Nang, and four properties that are being built, comprising over 1,200 rooms, with an expected completion date in 2028.