Taking place between July 6 and 9, 2022 at the Saigon Exhibition & Convention Center (SECC) in Ho Chi Minh City's District 7, the 18th International Precision Engineering, Machine Tools and Metalworking Exhibition and Conference (MTA Vietnam 2022) is expected to exceed the expectations of all participants.
Having secured the trust of machinery and equipment suppliers in the field of precision engineering, machine tools, and metalworking over many years, MTA Vietnam has become a product installation destination for both domestic and international exhibitors in fields such as Automation, Metal-Cutting Machinery, Metal Forming / Sheet Metal Cutting Machinery, Molds & Dies, Welding Technology, Cutting Tools & Tooling Systems, Factory Equipment / Ancillary & Supporting Equipment, Material Handling & Storage, Measurement & Testing Technology, Software & Prototyping Systems, and Surface & Heat Treatment.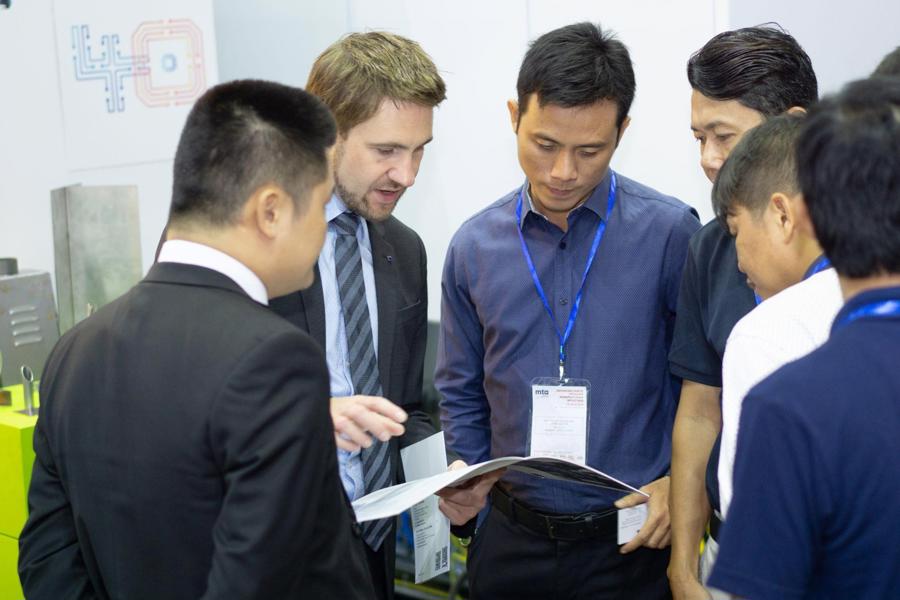 MTA Vietnam 2022 will have a total exhibition area of some 8,000 sq m and see the participation of more than 250 exhibiting companies from 12 countries and territories, such as Germany, the US, the UK, Japan, South Korea, Sweden, Switzerland, China, Singapore, Taiwan (China), Thailand, and Hong Kong (China). There will be seven international group pavilions and more than 1,000 products showcased, in machinery, equipment, spare parts, and manufacturing solutions. It is expected to welcome more than 10,000 individuals and group delegations, most of whom are from the engineering and manufacturing community in the fields of Metal & Fabrication, Precision Engineering & Supporting Industries, Tools, Molds & Dies, Sheet Metal Working Plants, Electrical & Electronics, Welding, Wire / Tubes / Pipes, Automotive & Auto Parts, Aviation & Aerospace, Furniture & Household Goods Manufacturing, Heat, Ventilation, Airconditioning & Refrigeration (HVACR), Machining Services, Medical Devices Manufacturing, Oil & Gas / Chemical & Process Engineering, Plastics & Rubber Products, Pump & Valves, and Toys & Leisure Goods Manufacturing.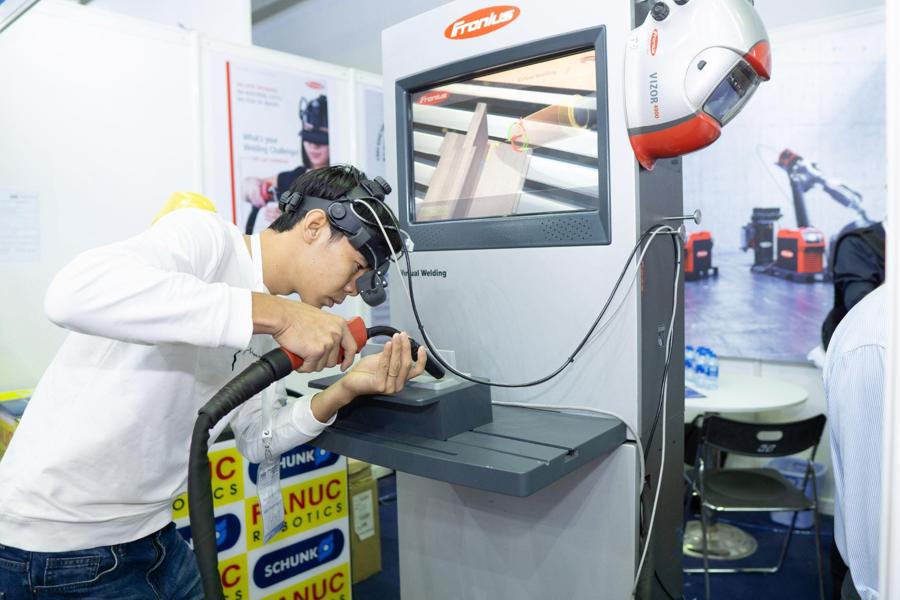 In addition to the appearance of leading suppliers and quality products, MTA Vietnam 2022 will also feature other events for participants, such as the following deep-dive talkshows and seminars:
TALKSHOW: How to Improve Business Collaboration and Funding Capacity for Manufacturing Firms
2pm - 5pm, July 6
SEMINAR: Accelerating Vietnam's Manufacturing Transformation Towards Smart Production
9am - 12pm, July 7
TALKSHOW: World Class Manufacturing: How to Get There from Here
2pm - 5pm, July 7
SEMINAR: Digital Transformation: How to Prevent Technology Waste
9am - 12pm, July 8
SEMINAR: 3D Metal Printing: From Potential to Application Reality for Professional Manufacturing in Vietnam
9am - 12pm; 2pm - 5pm, July 9
By registering for MTA Vietnam 2022, attendees will have the opportunity to view and experience a host of attractive products and attend useful events. Get ready for a breakthrough in 2022. MTA Vietnam 2022 is ready to welcome you!