With attention from a large number of individuals, organizations, and enterprises, the 9th International Plastics and Rubber Technologies and Materials Exhibition for Vietnam (Plastics & Rubber Vietnam 2022) from July 6 to 8 at the Saigon Exhibition and Convention Center (SECC) in Ho Chi Minh City's District 7 will showcase plastics and rubber machinery and auxiliary equipment, digitized machinery and equipment for finishing, decoration, printing and marking, measuring and testing equipment, mold and foundry, components and spare parts, used processing machinery and downstream equipment, process automation, and welding machinery, etc., as well as raw materials, auxiliary materials, finished products, technical components, and reinforced plastics.
Also featured are General, Research, and Scientific Services, including Computer Software Services, Consulting Services, Government Agencies, Academia, Press, Science & Consulting, Subcontracting, and Trade Associations, etc.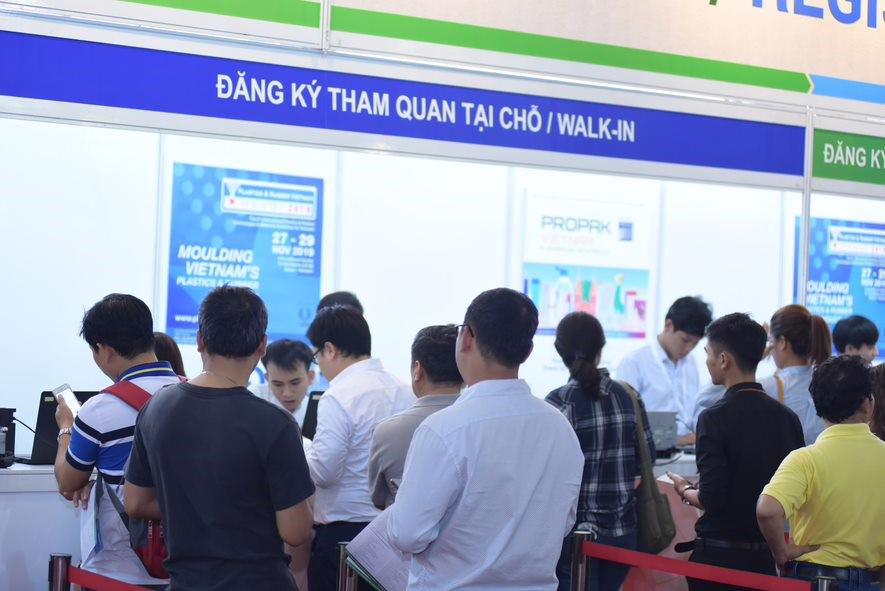 Plastics & Rubber Vietnam 2022 is also a destination for reputable companies in the field of plastics and rubber, such as the Yuen Fung Vietnam Electronic and Plastic Manufacturing Co., Ltd and the TLC Vietnam Industrial Air Compressor Co., Ltd, as well as international enterprises such as Blue Air Systems GmbH, Next Generation Recycling Machines GmbH (NGR), and Engineering Recycling Maschinen und Anlagen GmbH (EREMA,) among others.
The exhibition gathers together enterprises in the industry and is a reliable trade forum for domestic and international individuals and organizations. After a long delay due to the pandemic, Plastics & Rubber Vietnam 2022, held from a collaborative effort between Informa Markets Vietnam and Messe Düsseldorf Asia, has officially returned and is co-located with MTA Vietnam 2022 - The 18th International Machine Tools, Precision Mechanics, Metalworking Exhibition and Conference.
In addition to products displayed by domestic and international suppliers, Plastics & Rubber Vietnam 2022 also features accompanying events, such as:
- Seminar 1: "Solutions and Roadmap for Plastic Enterprises in Applying Regulations on the Recycling and Use of Plastic Materials", on July 7, hosted by the Center for Communications of Natural Resources and Environment at the Ministry of Natural Resources and Environment (MoNRE) and the Vietnam Plastics Association (VPA).
- Seminar 2: "Plastic Product Development in the Era of the Circular Economy", on July 8, organized by MesLab.
Details:
Date: July 6-8, 2022
Location: Saigon Exhibition and Convention Center (SECC), 799 Nguyen Van Linh, District 7, HCMC
Opening hours: 9am - 5pm each day
Website: plasticsvietnam.com
Email: plasticsvietnam@informa.com