Sembcorp Industries (Sembcorp) is a leading energy and urban solutions provider driven by its purpose to do good and play its part in building a sustainable future. Its contribution to Vietnam dates back to 1996, when it developed the first Vietnam Singapore Industrial Park (VSIP) with local partner Becamex.
Twenty-seven years later, the company has developed eleven VSIPs, attracting over $17 billion of investment and creating more than 300,000 jobs. It also broke ground in 2022 on the 12th VSIP, in the Mekong Delta's Can Tho city, and announced the joint establishment of five new VSIPs in the presence of Prime Minister Pham Minh Chinh during his visit to Singapore earlier this year.
On the energy front, Sembcorp first participated in Vietnam's power generation sector through the operation of the 748MW Phu My 3 plant, the country's first independent power plant that has been providing reliable energy supply over the last two decades. As part of its brown-to-green transformation announced in 2021, Sembcorp is now exploring various opportunities to expand its renewable energy portfolio in Vietnam, including onshore and offshore wind farms, solar photovoltaic systems, and inland floating solar farms. To that end, it is working with strategic local partners to support Vietnam's energy transition and sustainable development.
"As a committed partner to Vietnam's sustainable growth journey, Sembcorp is proud to leverage its expertise and capabilities worldwide towards achieving the country's net-zero targets by 2050," said Mr. Koh Chiap Khiong, CEO, Singapore & Southeast Asia, Sembcorp Industries. "With a strong presence in Vietnam and Southeast Asia, we remain dedicated to delivering innovative solutions that promote economic growth while reducing carbon emissions. Our steadfast commitment to sustainability and collaboration with local stakeholders will pave the way for a cleaner, greener future for Vietnam and the region."
Sustainability in the Core Business Strategy
Sembcorp's motto, "Sustainability is Our Business", reflects the company's dedication and a strong commitment to sustainability. It has set ambitious targets of transforming its portfolio from brown to green by 2025, which include increasing its installed renewable energy capacity to 10GW, increasing urban land sales, raising the contribution from sustainable solutions in net profit to 70 per cent, and achieving net-zero emissions by 2050.
It has made significant progress in expanding its renewables capacity through both acquisitions and organic growth in crucial markets, resulting in a total of 10.3GW of renewables capacity by March 2023. This remarkable achievement exceeds its 2025 renewables capacity target of 10GW.
Sembcorp's commitment to sustainability doesn't stop at the development of renewable energy. The company also recognizes the importance of reducing carbon emissions and has taken steps to address the issue. Through its Carbon Management Solutions Venture, GoNetZero™, Sembcorp is providing support to corporates in achieving their decarbonization goals. This initiative is a crucial step in ensuring that businesses worldwide play a role in reducing carbon emissions, and it showcases Sembcorp's commitment to creating a sustainable future.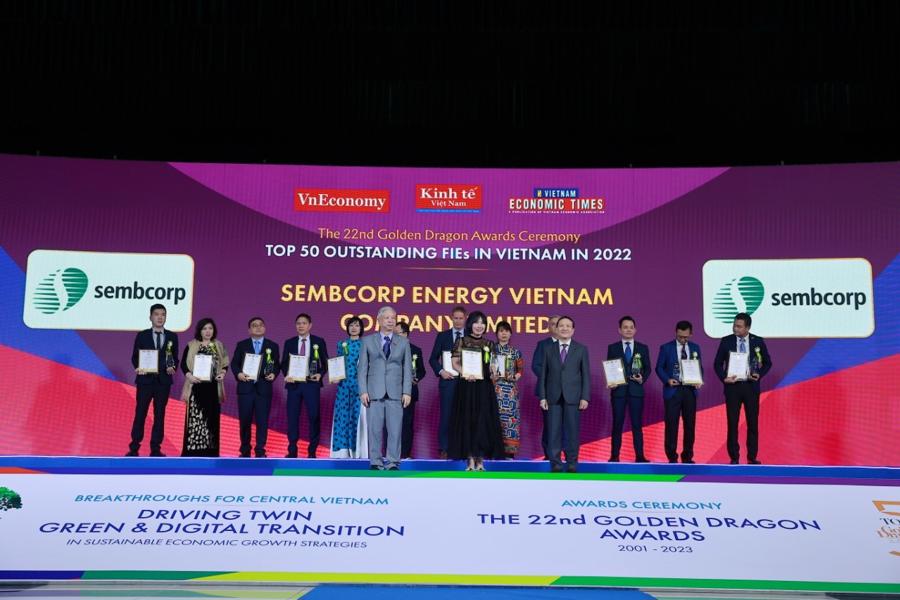 Unlocking the Potential of Vietnam's Renewable Energy Resources
Vietnam is blessed with abundant resources for wind, solar, and even hydropower generation. It installed 200MW of solar in 2018, which grew to over 9GW in 2020. Accompanied by the Government's commitment to investing in renewable energy to diversify its energy sources, Vietnam is now one of the leading growth markets in Southeast Asia for renewable energy development and recently pledged to reach net-zero emissions by 2050.
Vietnam has an offshore wind potential range of up to 500GW, which could make the country Asia's net exporter of renewable energy. Its growth potential as a renewable energy exporter to the region will not only help attract inward investments to grow its domestic renewable energy sector but also enable ASEAN member states like Singapore to achieve their net-zero ambitions.
However, it will take time for ASEAN countries to come together and develop a regionally-connected grid. At the same time, modernizing Vietnam's grid infrastructure will be needed to accommodate the huge influx of renewable energy coming online to smoothly dispatch intermittent renewables together with stable conventional energy assets. Deployment of utility-scale energy storage systems, similar to the 285MWh system that Sembcorp recently commissioned in Singapore, will be necessary to manage grid instabilities from the inherent intermittencies of renewable energy.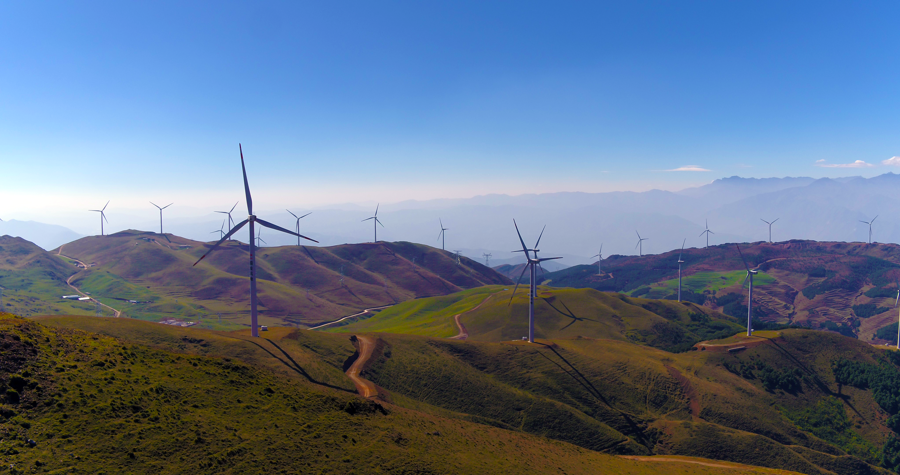 Expanding Future Investment Activities
The Singapore International Energy Week 2022 saw Sembcorp form strategic partnerships with the Japanese Government and various corporations to advance hydrogen and other decarbonization initiatives. The company sees hydrogen as a potential alternative to fossil fuels for power generation and industrial feedstock. With abundant renewable energy resources in ASEAN and Vietnam, there is potential for the development of a regional hydrogen economy to replace fossil-fueled power generation. Vietnam could potentially serve as a green hydrogen production base for the region, and Sembcorp aims to support Vietnam's clean energy transition further in the years to come.
As a pioneer in sustainable solutions, Sembcorp is well-positioned to be a driving force in energy and sustainability transition across Asia. With an unwavering commitment to sustainability and strategic partnerships with local and international players, the company is empowering Vietnam's renewable energy sector to unlock its full potential. By harnessing the abundant renewable energy resources in the region, Sembcorp is paving the way towards a greener future, inspiring and leading the charge for a more sustainable tomorrow.