The Crystal Bay Group, which has more than 20 years of strength in the tourism industry, and Beowulf Blockchain (Beowulf), a decentralized cloud communications and data networking company, have announced a partnership to build an NFT online trading platform for hotel stays and related travel products.
Irreplaceable tokens called NFTs (Non-Fungible Tokens) are tokens issued on the blockchain, similar to a cryptocurrency. However, while cryptocurrencies are identical and interchangeable, these NFT tokens are instead unique tokens, with a separate digital signature for each code and are irreplaceable. Hence, NFT is used as a digital asset token to represent a single real-world or digital asset, verified, stored on the blockchain, and buyable.
The partnership will introduce NFT tokens for each night at a hotel, Airbnb rental dates, and related travel products. The NFT tokens will be posted and traded on the NFT exchange. Bookings at a hotel or on Airbnb as well as travel services that cannot be used for any reason can be sold or redeemed on the NFT exchange to recover costs or even to make a profit.
Travel companies or retail investors can also book hotel rooms in advance at cheap prices, reselling them to people who wish to make a profit. This flexible transaction is connected to the loyalty program on Beowulf's boyoty.com and defiato.com, which will bring use-value and investment value to global travelers.
NFTs are being used in digital content, with music, art, and painting. They empower a creators' economy, where creators don't transfer ownership of their content to the platform they use to make that content public. When creators or owners sell their content, the money will go directly to them.
Dr. William H. Nguyen, Founder of Beowulf, said that with expertise in blockchain technology, decentralized cloud infrastructure for data and communications services as well as a complete ecosystem that includes the digital asset exchange DeFiato, Beowulf can quickly deploy the NFT exchange to Crystal Bay's customers, which will also help Crystal Bay expand its global market.
Mr. Nguyen Tien Trung, General Director of Crystal Bay, said that having a large influx of visitors and understanding their needs, Crystal Bay is pioneering the trend of travel and online consumption in the "new normal". "Partnering with Beowulf helps Crystal Bay provide the right technological architecture, with the right expertise to serve visitors in better and smarter ways," he added. "The Crystal Bay trading platform built with Beowulf effectively manages bookings while bringing more value to customers on a transparent online trading platform, with speed and currency flexibility."
Crystal Bay is a tourism investment and development group, developing on three pillars: International and domestic travel tourism; Asset exploitation and healthcare management under an all-inclusive model; and Investment in the tourism real estate ecosystem associated with a variety of types of entertainment and experience. Positioning itself on a different development path, Crystal Bay and its partners create many "All-in-one" entertainment and resort complexes, contributing to promoting high-end tourism development in many localities, like Khanh Hoa, Ninh Thuan, Quang Ninh, and Binh Thuan.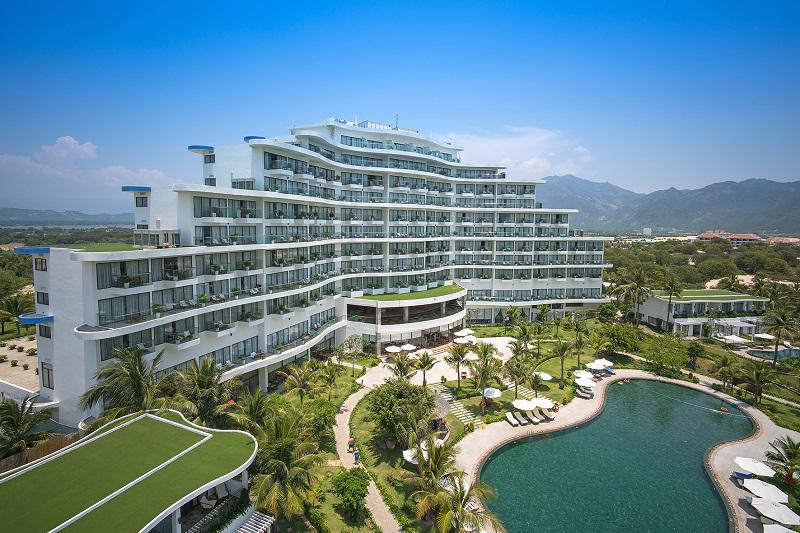 With more than 15,000 5-star hotel rooms and entertainment services, Crystal Bay pioneers a new approach to global travelers and a traditional travel service system.
In the context of the constantly changing Covid-19 pandemic, more and more individuals and organizations are entering the NFT market every day. Along with changing the behavior of global consumers, the cooperation between Crystal Bay and Beowulf will soon create a digital tourism product exchange with strong appeal, promoting the development of the domestic and international tourism industry, bringing many convenient utilities in consumption and more savings for visitors in shopping, and smart investments.