Dow Vietnam believes that along with promulgating policies in line with international practices, Vietnam needs to encourage technological innovation, promote the transparent disclosure of risks, and manage the impact of climate change if it is to meet the commitment it made at the COP26 gathering in Glasgow last November to reach net-zero emissions by 2050.
With 125 years of development, Dow aims to become the world's leading materials science company and solutions provider. "Protecting the climate", "Stop the waste", and "Close the loop" are Dow's sustainable development goals over the next 10, 20 and 30 years.
In Vietnam since 1995, 27 years on it has some 100 employees in Ho Chi Minh City, Hanoi, and southern Dong Nai province. Dow's products are essential inputs for many downstream and supporting industries in Vietnam, and the company is driving innovations that help enhance sustainability in Vietnam's industries.
To learn more about the development orientation of Dow Vietnam in the near future, especially in accompanying Vietnam towards its green growth and sustainable development goals, Vietnam Economic Times / VnEconomy asked Mr. Ekkasit Lakkananithiphan, President of Dow Vietnam, to share his thoughts.
Mr. Lakkananithiphan has been with the company for 20 years, with three of those spent in Vietnam, where he led Dow to become a Partner in Economic Growth and a Caring Member of the Vietnamese Community, especially in the sustainable development of plastics.
Dow has been present in Vietnam since 1995, when the economy was underdeveloped and sustainable development goals were far from the priority. What prompted it to come to Vietnam at such an early stage?
Dow always envisions becoming a key partner of customer growth by driving innovations that help enhance sustainability in industries.
At that time, Vietnam had begun its economic integration into the region, and there were some investment startups, many of which are now our customers. So Dow decided to invest in the country.
More than 27 years later, investing in Vietnam has proven to be the right decision and seen Dow post good business results. From serving only foreign-invested enterprises (FIEs) in Vietnam, Dow has now established close relationships with many local businesses, helping to improve the competitiveness of Vietnam's industry, contributing to the country's growth and integration into the global supply chain.
To better serve our customers in Vietnam and to provide more innovative and sustainable solutions, Dow is preparing new investments, including the establishment of an Innovation, Research and Development Center.
What plans will Dow Vietnam deploy in the near future?
With the motto of being not only a Partner in Economic Growth but also a Caring Member of the Vietnamese Community, Dow, together with the Ministry of Natural Resources and Environment and other companies, successfully set up the "Public-Private Collaboration to build a circular economy in plastic waste management in Vietnam" initiative. We have come up with a detailed plan by joining hands with the government and the community to promote the plastics circular economy in Vietnam through specific projects, reaffirming Dow's role as an important government partner in resolving the problem of plastic waste in the environment and strengthening relationships with strategic partners.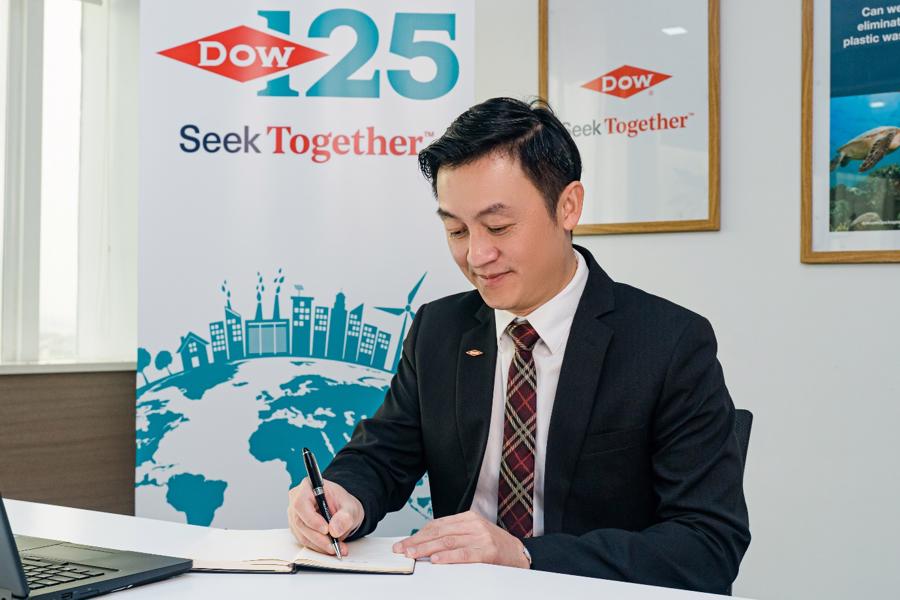 Along with the "National Collaboration to Establish a Plastics Circular Economy Model in Vietnam" project, which is being implemented in Hoan Kiem district in Hanoi, other programs have been introduced to maximize community, environmental, and economic values for better lives, such as a Covid-19 Relief Fund, the Recycled Plastic Road, and beach clean-ups. In early April, Dow worked with the Can Tho City People's Committee in the Mekong Delta and other partners to launch the "Zero Waste to the Mekong River" project.
The results and key lessons from these projects will be passed on to the Ministry of Natural Resources and Environment as input for the further development of the environmental protection law and also act as best practice for the incoming Extended Producer Responsibility (EPR) mechanism. Significantly, project outcomes will contribute to the Vietnamese Government's targets of reducing ocean plastic waste by 50 per cent by 2025 and 75 per cent by 2030, under the National Action Plan for Ocean Plastic Waste Management to 2030.
At COP26 in Glasgow last November, Prime Minister Pham Minh Chinh officially announced a commitment from Vietnam to bring net emissions to "zero". What challenges will Vietnam encounter as a developing economy on the threshold of becoming a middle-income country? How will Dow accompany Vietnam?
Vietnam's commitment is quite similar to the targets Dow has set for the upcoming years.
By 2030, Dow will enable 1 million metric tons of plastic to be collected, reused, or recycled through direct action and partnerships.
By 2035, it will close the loop by enabling 100 per cent of its products sold into packaging applications to be reusable or recyclable.
Therefore, as a key partner of Vietnam's green growth and sustainable development, Dow Vietnam will accompany the government in fulfilling its commitment to bring net carbon emissions to "zero".
We believe that a market-based, economy-wide price on carbon is one of the most effective measures to address climate change. The best policies should reduce CO2 emissions at a reasonable cost.
With our plastics expertise, Dow will discuss closely with the government on plastic production and recycling, especially with the United Nations Environment Program (UNEP) recently agreeing to negotiate a Global Plastic Treaty to tackle plastic pollution, which is expected to last for two years.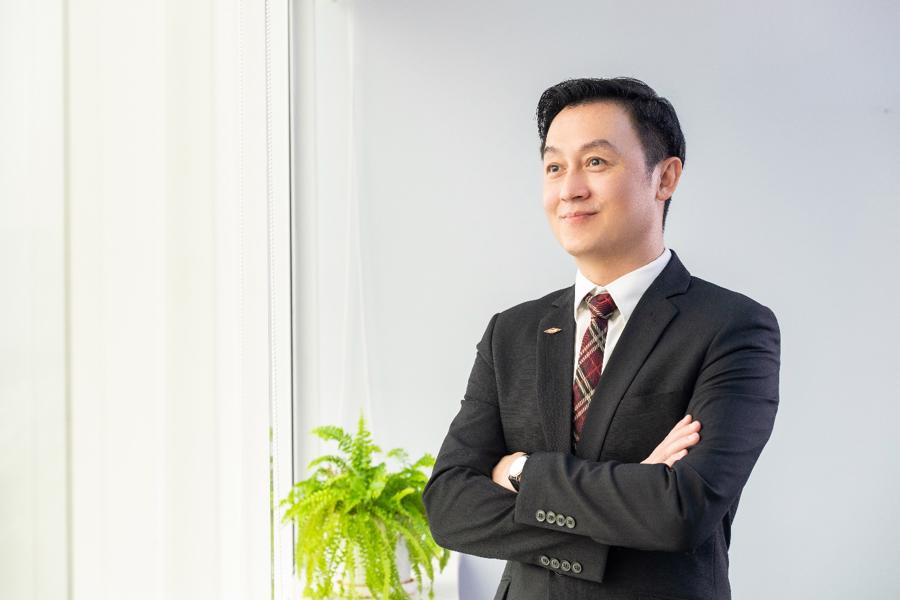 Vietnam is gradually accelerating its green transition and sustainable development process. What recommendations would Dow like to make to the Vietnamese Government?
As I said, along with the price on carbon mechanisms, reducing CO2 emissions at a reasonable cost, a carbon tax, a full feedstock exemption, permanent regulatory relief, federal preemption of State (or sub-national) programs, and protection from carbon and investment leakage are the best policies for Vietnam to accelerate its green transition and sustainable development process.
We urge that policies also incentivize innovation, to drive emissions reductions, and encourage the transparent disclosure of risks and management of climate impact and the use of climate change metrics in alignment with TCFD recommendations.